Have an audition, workshop, lecture, or dance event that you want listed on the site? Email us at callboard@seattledances.com
Also check out Seattle DanceNet to be added to a Listserv of local events.
Workshops/Master Classes
Velocity Workshops + Master Classes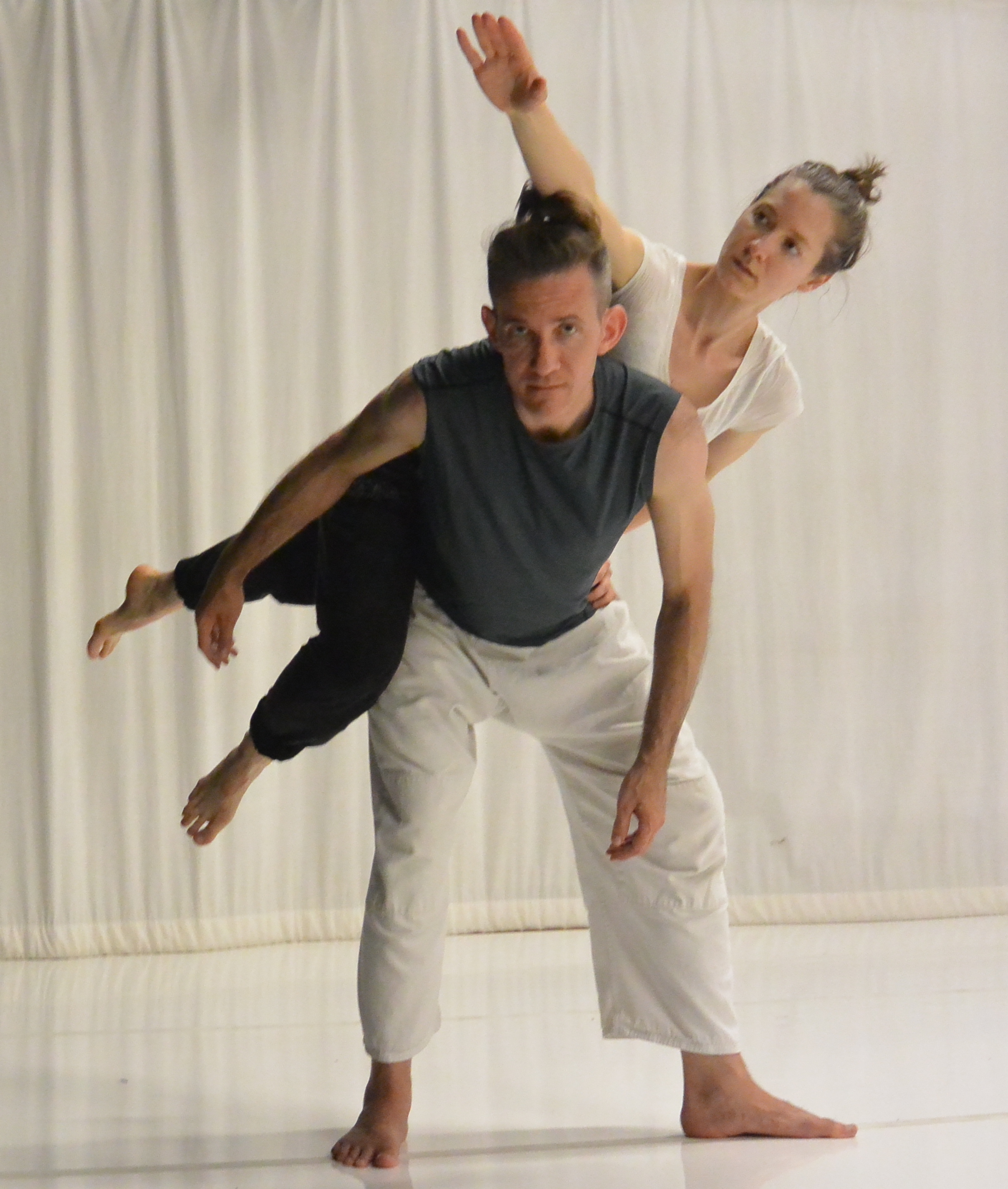 WORKSHOP SERIES: Contact Improv Boot Camp (8-week series)
SATS AUG 26 – OCT 14 / 2-5 PM
Velocity Kawasaki and Steward Studios 1621 12th Ave
Studio Current (OCT 7) 1100 E Pike St
REGISTER $140 full series / $20 drop-in
The purpose of this course is to become better dancers through rigorous physical training for contact improvisation.  By systematic training in classical CI skills (rolling point of contact, crescent rolls, spiral rolls, lifts mechanics, descent pathways, etc.), we will open up new dimensions in our dancing, inviting more possibilities, surprises, and fun.  In addition, we will explore promising new ideas for contact improvisation inspired by aikido and other martial arts. 
The course will be suitable for practitioners of all skill levels, although it is expected that participants will have some previous experience with contact.  Each session will consist of a two-hour class followed by a one-hour open jam (for the participants only) in which we will apply and integrate what we have learned each day.  The culmination will be an open showing at Velocity to present the results of our work.  
Class Exchange Workshops
A Co-op of skilled movers sharing techniques and training with working dance professionals. Our aim is to build community and safe space for emerging educators via peer learning experiences keeping dance class accessible/affordable. Class Exchange meets Mondays 10:00am-11:30am at Fremont Abbey Arts Center. All teaching artists are volunteers. $3-$5 donations for their support are much appreciated. More information on Facebook!
Auditions/Performance Work

Olympic Ballet Theatre Trainees for 2017-18 season
Olympic Ballet Theatre (OBT) Edmonds, WA is seeking male and female dancers ages 18-24 for its 2017-2018 season. Partial and full scholarships to Olympic Ballet School as well as performance stipends are available based on experience. Interested candidates should send a head shot, resume, and class or performance footage to the Artistic Directors at: mara@olympicballet.com & oleg@olympicballet.com
CALL FOR 3 MALE DANCERS/MOVEMENT ARTISTS
Karin Stevens Dance (KSD) is seeking male dancers/movement artists with diverse movement backgrounds in contemporary dance, hip-hop, improvisation, capoeira, acrobatics, etc to collaborate on a new work with the Universal Language Project (ULP). POC, LGTBQ artists strongly encouraged to apply.  This is a PAID contract for professional artists.
KSD and ULP are launching their new and exciting partnership with a concert 
December 1 & 2, 2017
 as part of Cornish Presents at the Cornish Playhouse (potential for future performances and tour in 2018).
ULP commissioned three-time Latin Grammy nominee 
Jovino Santos-Neto
 to compose Saci – A Brazilian Folktale. Karin Stevens will work through a collaborative exploration with the dancers to create this new movement work.
Must have at least 3 years professional performance experience.
Resume or bio
video
2 References
Rehearsal day/time availability (Tuesdays-Fridays between 12-4 preferable) Sept. -Nov.
*KSD will notify selected dancers for a call back/audition in August.  Rehearsal start date and schedule TBD.
CALL TO CHOREOGRAPHERS / DANCE MAKERS / MOVEMENT ARTISTS!
I am embarking on a new project meant to give exposure, create connections, and aid in educating dancers and non-dancers alike through a new web portal; which I hope to one day lead to printed materials as well. I am seeking persons at all stages of their career; emerging, established, and mid-career. I am also open to speaking with dancers, directors, curators, critics, and educators whom don't consider themselves "choreographers".
Email me at xav.vandermay@gmail.com to become a part of this exciting new project with subject line "Dance Creatives". Thank you!
Choreographic Opportunities
4culture seeks video artworks for public display
e4c is our storefront gallery for media art, which offers artists an opportunity to present work, while enlivening our urban core.
Four screens, adjacent to Gallery4Culture, are visible to the public from Prefontaine Place South, a busy thoroughfare, with more than 20,000 people traveling by on foot, car, bike, or bus each day.
Works are displayed in rotation during presentation hours, generally, 7:00 am to 10:00 pm daily.
4Culture is seeking electronic artworks for e4c. Up to twelve artists will be selected to present from one (1) to three (3) artwork(s) based on completed or proposed media work, for a period of up to one year. Media artists working in all genres are encouraged to apply. Due to the transitory nature of the audience, works up to 5 minutes are desired. Additionally, because of the urban setting and sounds of the street, artworks should not be highly dependent upon sound.
Deadline: Sep 27, 2017 5 pm PDT
Click here for more info and to apply!
Studio Current seeks artists of all disciplines for Atomic Season III Artist Residency
Oct 2017 through July 2018
Artist receive independent rehearsal space, Open Interplay Laboratory time with fellow residents, space and support to present marketed events like Art Walk, The Loop feedback sessions, and opportunities to offer programming like classes, workshops, performance events, gallery shows, discussions, open rehearsals, etc…
Studio Current works to enliven creative practice for everyone.
We are a community of artists committed to creating culture and connectivity through art.
Call for Submissions: Cafe Racer Third Thursdays
Calling all actors, film makers, musicians, theatre makers, and dancers: Are you working on a piece and ready for an audience? Cafe Racer in Ravenna is looking to showcase a variety of talent each month at third Thursday's at Cafe Racer. Their mission is to cultivate creative community and support new works coming from PNW artists. You'd have 30 minutes to present your work, a small stage, and a captive audience! Send an email introduction and what you'd like to present to jennylittlefield@gmail.com.
Teaching Positions
Dance Assistant Needed
Looking for a dance assistant to work in Seattle public schools starting late October.  Instruction occurs during P.E. hours
8:00 a.m. – 2:30 p.m.
Qualifications:  Comfortable working with a full classroom (25 – 28 students) of Kindergarten – 5th grade.  Experience with Jazz, Hip Hop and Latin styles.  Teaching experience preferred but not required.For more information email daigre.chris@gmail.com or visit www.dancedaigre.com
Job Posting & Open Positions for Dance Teachers and Office Assistant
We would like to announce Reflections School of Dance in beautiful Mill Creek, Washington, has several open positions.
The mission of Reflections School of Dance is to serve the community with unparalleled quality in creativity and dance technique that expresses truth and influences our culture. We are seeking to hire staff who will strive to further these goals in excellence. Candidates can learn more about our values and purpose at the following webpage: http://reflectionsschoolofdance.com/about/purpose.asp
Reflections School of Dance is seeking:
Administrative Assistant / Office Manager: Some responsibilities include financial bookkeeping, graphic design, clerical work, and student registrar.
Dance Instructors: Seeking instructors for various styles of dance and ages. We will consider instructors with both specified areas of expertise and instructors with a more general knowledge base.
Main Teaching Time Positions preferred are Wednesday 4-9pm & Ballet all levels Thursday 4-9pm – but other slots are possible.
Compensation: Depending on Experience
See Job Posts here: https://www.facebook.com/pg/ReflectionsSchoolofDance/jobs/
All inquiries please e-mail Len & Debbie Wiens at dance@reflectionsschoolofdance.com
The Dance School in Everett is Hiring!
We are a community sponsored, non competitive, inclusive school in downtown Everett. We offer classes for all ages and all abilities. This coming year we are planning new things for our students to include Master classes, a Spring Intensive and more performance opportunities.We teach:
Ballet/Lyrical
Jazz
Tap
Hip Hop
Modern
Contemporary
Dance for Theater
Sense and the Senses (Sensory Integration)
We require:
BFA or equivalent and certificate of training if applying for specialty programs such as the Sense and the Senses.
Recent headshot
cover letter
 resume
CRESCENDO DANCE ACADEMY SEEKING DANCE FACULTY
Crescendo Dance Academy is a brand new premier dance studio in Bellevue, seeking experienced instructors to join us on our long-term dance journey! Our vision is to create a safe space for dancers of all ages to train, develop, stay in shape, and work hard! We offer classes for all ages (18 months to adult), as well as summer camp programs for ages 3-18.
We are looking for instructors in the following styles of dance and fitness: classical ballet, jazz, tap, MixxedFit, yoga, and barre, who's also willing to do light administrative work. Part-time afternoon/evening and weekend availability preferred.
Please send your resume and cover letter to info@crescendodanceacademy.com.
Glass House Dance Seeks Instructors
We are seeking experienced instructors with unique and organic artistries & pedagogies! Inviting resumes from instructors of ALL genres/disciplines. Pay DOE.
Evergreen City Ballet Seeks Creative Movement and Ballet Instructor
Evergreen City Ballet a not-for-profit organization seeks to hire an instructor for the following classes on Saturdays beginning October 1st.
Classes will be held at our satellite location, the Stroum Jewish Community Center: 3801 East Mercer Way, Mercer Island, WA 98040
8:00 — 8:45 Mommy and Me
9:00 — 9:45 Creative Movement for ages: 3, 4, 5
10:00 — 11:00 Ballet Basics for ages: 6, 7, 8
Experienced teachers preferred, compensation depends on experience.
To apply please submit a cover letter and resume to elizabeth@evergreencityballet.org
Other Employment
 UW Dance Public Information Specialist
The UW Department of Dance has an outstanding opportunity for a Temporary, Part-Time Public Information Specialist.
The Public Information Specialist develops and implements marketing and communications efforts for the department, with the goal of increasing attendance at Dance Program events and raising the profile of the UW Dance program both on campus and in the community. Major responsibilities include: developing and implementing all marketing plans and materials (advertisements, posters, direct mail, etc.), developing and implementing all communications plans (writing press releases, pitching stories to the media, writing departmental newsletter, managing department website etc.) overseeing the production of event programs, and coordinating all aspects of ticketing with the ArtsUW Ticket Office.
Additional details and application online.
Seeking Assistant Producers for Evoke Productions' Full Tilt
Evoke Productions is looking for a couple of volunteers to help with the planning and execution of the 2018 Full Tilt dance festival.  Be part of this Seattle Dance scene mainstay which is now on its twelfth year!
Participation includes review of choreographer applications and selection in early November 2017, co-managing the dance audition in January 2018, production prep during February and March, and production duties of the Full Tilt performances in late April 2018.
If you are interested in learning the production end of the Full Tilt dance festival, please contact us at evokeproductions@yahoo.com by September 30th, 2017.
SeattleDances Staff Writer
SeattleDances is Seattle's link to all things dance.  Through exclusive previews, engaging editorials, and timely reviews, SeattleDances tracks the pulse of the Seattle dance scene.
SeattleDances is currently looking for additional writing staff to contribute content. Our writers play an important role in continuing press coverage and dialogue around dance in Seattle. Get press tickets for reviewing shows, interview your favorite artists, develop your voice, and get published! Consistent writers qualify for writing stipend.
Qualifications:
Strong writing skills, knowledge of dance or arts, reliable communication, ability to meet deadlines.
Interested parties please send an email of interest to editors@seattledances.com. Applicants will be required to submit a writing sample.
SeattleDances Callboard Intern
SeattleDances is Seattle's link to all things dance.  Through exclusive previews, engaging editorials, and timely reviews, SeattleDances tracks the pulse of the Seattle dance scene.
SeattleDances is currently looking for a part-time computer savvy, detail oriented Callboard Intern to join our administrative team!
Qualifications:
Excellent interpersonal, oral, and written communication skills
Ability to handle competing priorities effectively and within established time frames
Ability to work independently and as part of a team
Working knowledge of WordPress.com, MailChimp, Facebook, Instagram, and Twitter is a plus, but we are willing to train
Essential Duties and Responsibilities:
Update and manage SeattleDances Callboard with entries from the community
Coordinate with Communications and Social Media Manager about all posts
Schedule is flexible: 3-8 hours a week depending on Seattle performance schedule
Internship is unpaid, but includes valuable non-profit experience and admission to all SeattleDances' events.
Events Etc.
OPEN MIC PERFORMANCE NIGHT. For artists experimenting in any genre. For those unafraid to fail.
COME SHOW: A sketch, a task, a situation, a work in-the-works. You have five minutes or less to take a risk.
SIGN-UP
  Arrive at 9:30PM to sign up. You can also email 
gold@velocitydancecenter.org
 on the day of.
FOOD
  Bring something to share if you'd like.
BOOZE
  Available at the bar.
Velocity Founders Theater 1621 12th Ave
CONTACTgold@velocitydancecenter.org
FREE | 3rd Tuesdays |  7:30 signups, 8:00 start |  All ages, PG13, mostly seated |  All performance art forms welcome.  Music, poetry, dance, more.  Unplugged, no PA, in the Abbey Great Hall.  Original music & art only please, no covers unless in the public domain. See Facebook Group for info.
This Open Arts Mic is here to help develop an artful community and increase quality of performance here in Seattle.  Please come expecting a supportive audience and a quiet respectful experience. No rock star attitudes allowed.
Emerald City Contra Dance
Every Friday at the Phinney Neighborhood Center
6532 Phinney N, Seattle, in the "Community Hall" (brick building off lower parking lot, see web page for a map)
Dance from 7:30pm to 10:00pm, beginner's workshop at 7:00.
$8 General Admission; $7 Seniors, PNA members, SFS members; $5 Students.
Info: 206-440-9839 or emeraldcitycontra@pobox.com or http://seattledance.org/contra/emerald.city.html
All dances taught. No partner necessary.
Light, comfortable clothing recommended.
Please do not wear cologne, perfume, oils, powders or other scented products. Thanks!
SEATTLE DANCE MEDICINE
Free InjuryScreening Clinic
Open to dancers of any style, level, or technique
Clinics are held the 2nd Sunday of each month / 2-5pm
New visits and follow-up appointments available. Appointments must be made in advance at
www.dancindoc.com/freeclinic
GroupHealth Capitol Hill Campus
Physical Therapy Gym
201 16th Ave E
Seattle, WA 98112
*Enter at Urgent Care at 16th and E Thomas St*
About the clinic:
Our clinic is designed to provide FREE screening evaluations for dance-related injuries. We take a team-based approach in caring for the local dance community, and understand the complex needs of injured dancers. We will do our best to address all your needs in clinic, but can also assist with referrals, if necessary.
Space Available
Rent Rehearsal Space in Greenwood
American Dance Institute is now offering a Professional Dance Artist Rehearsal Rental Discount!
Cost: ($200 key deposit if renting during off hours)
Private Rehearsal: $25/hour
Company Rehearsal: $35/hour
Studio and Theatre Details:
Studio 1: 8001 Greenwood Ave N
Studio 2: 8007 Greenwood Ave N
Seattle, WA 98103
To reserve space, or for more info, contact Amanda Summers, Office Manager at: (206) 783 – 0755 or info@americandanceinstitute.com
North Seattle Dance Studio(350sqft) for rent
Price for rehearsal and practice
1 hour : $15
2 hours : $25
3 hours : $35
4 hours : $40
Price for workshop, class or lesson
1 hour : $20
2 hours : $30
3 hours : $40
4 hours : $45
Time : Mon – Sun 8 AM – 10 PM
Subject to availability
Photos and more info available here
Contact to hitomih30@hotmail.com / 206-251-1779
Renton Rehearsal Space
Two studio spaces available to rent at Spotlight Dance & Performing Arts Center in Renton for one time or ongoing regular use. Both studios equipped with sprung floor, marley, mirrors, barres, cd player with ipod docking station and audio cable for other devices. Space may be rented out for dance classes, workshops, private lessons, auditions, photo shoots, rehearsals, pilates, yoga, karate, zumba, etc. Yellow studio is approximately 700 sq ft and pink studio approximately 1200 sq ft. Discounts are available for renters interested in an ongoing weekly rental. Contact rentals@spotlightdance.net or425.241.3388 for more information.
AFFORDABLE RENTAL SPACE AT VELOCITY
Dance Artist rehearsals start as low as $11/hr. Easy online booking!
Velocity offers beautiful, clean, and low cost rehearsal and performance space. Our studios and theater are available to rent for rehearsals, workshops and performances and for weddings, receptions, and other community events.
Founders Studio + Theater: 2,400 square feet, hardwood floors, skylights + mirrors
Kawasaki Studio: 1,225 square feet, mirrors, large windows, skylights + a sprung floor with Marley
Steward Studio: 800 square feet, mirrors, large windows + a sprung floor with Marley
To learn more about Studio Rentals click here >>

For more information about renting Velocity's Founders Theater click here >>
Spacefinder Seattle
Spacefinder Seattle is a matchmaking tool for artists and artspaces.
Artists: Whether you're looking for creative maker-spaces such as rehearsal rooms or painting studios, or presentation spaces such as black-box theaters or galleries, or event spaces, or culinary art space, or meeting space, or classrooms, or even raw warehouses or empty storefronts, then you've come to the right place.
Venues: Whether you're full to capacity with rentals and simply want to market your venue for future use, or you're looking for a new audience of artists and organizations who may not yet know about your spaces, you've come to the right place.
Spacefinder Seattle is a database of every rental space in the region (that we know of) that's available to artists and arts & cultural organizations. It's a way to discover spaces that might not already be on your radar, it's a way to cross-pollinate art disciplines (maybe the most appropriate rehearsal space for your project is an artist's studio?), and it's a way to help grease the wheels of our regional artspace marketplace.
Studio Blue Seattle
Dance, Performance, and Burlesque Studio in Central Seattle, we are the home of Miss Indigo Blue's Academy of Burlesque. Rental space for dancers, performers, instructors, gatherings, events, and meetings. We have two spaces available for rental. Parking is available and the studio is easily accessible via the #7 bus.
LOWER STUDIO
850 sq. ft. raised hardwood floors with two walls of mirrors
8 foot ceiling
stereo system with CD and ipod/mP3 hookup
bathroom with shower
12 folding chairs
$20/hr
UPPER LOUNGE
350 sq. ft. hardwood floors with one wall of mirrors
7 foot ceiling
boom box with CD and ipod/mP3 hookup
brightly lit
bathroom
$15/hr