Have an audition, workshop, lecture, or dance event that you want listed on the site? Email us at callboard@seattledances.com
Also check out Seattle DanceNet to be added to a Listserv of local events.
Workshops/Master Classes
Velocity Investigative Movement Practices Series
Investigative Movement Practices (IMP) Workshop Series
Wednesdays 6-8PM
Velocity Kawasaki Studio 1621 12th Ave
$15 Drop-in / $12 MVP
Buy a full class series for just $10/class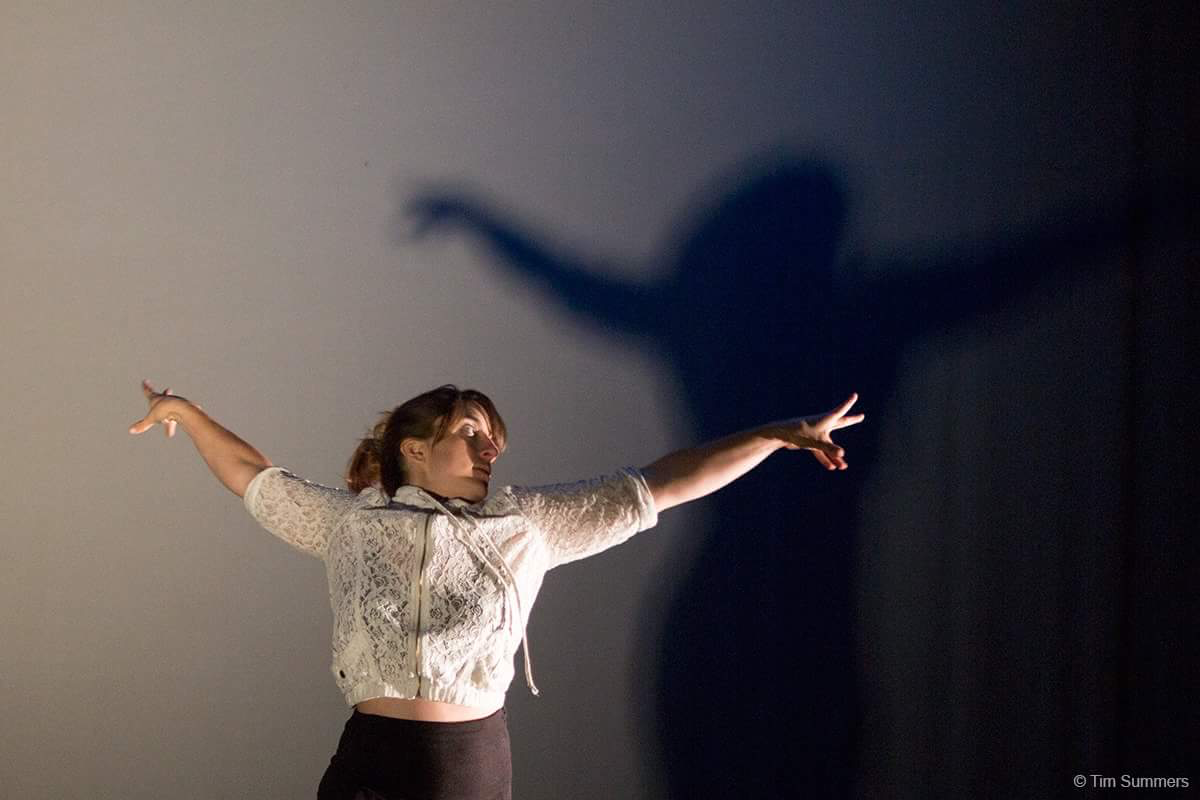 VICTORIA JACOBS: BEGIN HERE
WEDS MAR 1 – APR 5 / 6-7:45PM
REGISTER $60 (Full Series) / $15 Drop-in / $12 MVP
Begin with what you come into the room with. Begin with your likes, your dislikes, your wants and your needs. Move through your fears and your attractions. Move through your strength and your weakness. Taste your experience. Bring all of yourself. Move with all of your self. End holding more of yourself. End by leaving and walking into your own life.
Movement exploration drawn from contemporary dance technique and Gyrotonic principles will empower you to bring more of your own essence to your dances, your words, your body, and your relationships in and out of the studio.
VICTORIA JACOBS believes that each of us can get to know our own body's language in a way that makes life richer and more enjoyable.  She loves to teach movement in a way that helps you to make more sense to yourself.  She is a passionate researcher of fluid functional structure in the lineage of Aileen Passloff (Judson Dance Theater) and Jill Ableson (SPRe Bodywork). Her background includes contact improvisation, flamenco, and contemporary dance technique, and she holds a BA in Writing/Dance from Bard College, NY.  She has been teaching movement arts since 2004 and currently teaches the Gyrotonic Expansion System at Seattle Changing Room. victoriajacobs.me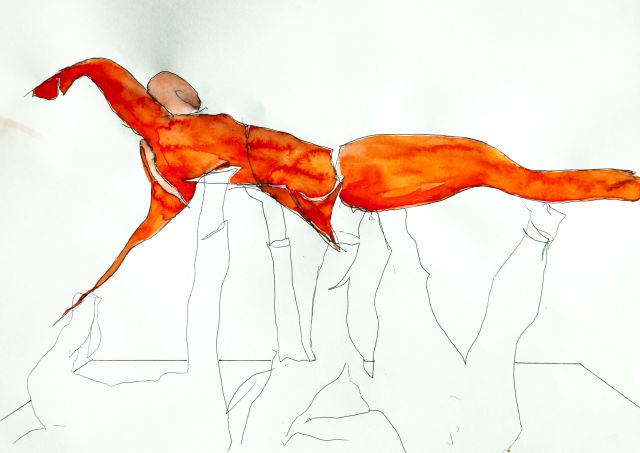 ZOE SCOFIELD
WEDS APR 12 – MAY 17 / 6-7:45PM
REGISTER $60 (Full Series) / $15 Drop-in / $12 MVP
We are here.
We are in space.
We are here in space, together, with others.
I'm interested in a physical and creative practice that moves past the binary of good and bad in our bodies, observations, choices, and actions. In this process we will engender a tone of curiosity, exertion, play, and attention to what's happening and our experience of it.
We don't have to get rid of technique or aspirations for clarity to move past the dogma of good/bad and right/wrong in our bodies and work. Rather we can use rigor in all forms as the vehicle to expand our physical, emotional, and creative toolkit. It is my hope that in this workshop, together, we will develop a culture of curiosity, playfulness, vulnerability, and accountability to each other and our creative selves.
This series is not an audition, rather it will contribute to research for a new project.
ZOE SCOFIELD is a dance and visual artist based in Seattle since 2002. Born and raised in Georgia, Zoe began ballet at a young age, instilling in her a deep love and interest in structure, discipline and performances' ability to create a transformative experience. In 2004 she founded zoe | juniper with collaborator Juniper Shuey, presenting their work at national and international arts centers. Residencies, awards and grants include MacDowell Colony, Guggenheim Fellowship, Princess Grace Foundation, Artist Trust, NEFA, NPN, Wesleyan University, Velocity Dance Center and On the Boards, among others. She regularly teaches workshops and lectures on dance, collaboration and installation. She served as guest faculty at Walnut Hill, Boston Conservatory, Columbia College, UCBoulder, CalArts, American University, NYU/Tisch and as a guest panelist for PICA Educating Dance Audiences, NEA and Cornish College. zj are co-founders of What We Talk About… an in-process feedback session for artists of all disciplines.
HEATHER KRAVAS: LABOR, STRUCTURE, DESIRE
WEDS MAY 31 – JUNE 28 (5-week Series) / 6-7:45PM
REGISTER $50 (Full Series) / $15 Drop-in / $12 MVP
A conversation between language, movement and each other, this class invites committed dance makers and performers interested in a rigorous examination of process. How may our dances be simultaneously political and abstract? Formal and spontaneous? Precise and kinky? Individual and engaging?
We will move together.
We will read together (Lucy Corin, Samuel Delaney, Jenn Joy, Clarice Lispector, Maggie Nelson, Sally Potter).
And we will reflect back through words and actions.
HEATHER KRAVAS is a choreographer and performing artist.  Since 1995, she has investigated choreographic, somatic and collaborative practices to explore the limits of dance as a contemporary form.  Often repetitive and exceptionally structured, her dances consider and activate the edges of human experience – boredom, indulgence, disappointment and desire. Her upcoming work, visions of beauty premieres at On the Boards March 30 – April 2.
Velocity Master Class Series + Workshops
MASTER CLASS SERIES: MATT DREWS (SAINT GENET)
SAT APR 1 / 12:15-1:45PM
Velocity Founders Studio 1621 12th Ave
$15 / $12 MVP each class
cash/check/class card
This class is crafted to be accessible for all bodies and skill levels. We will begin with a guided improvisation embedded with textures, images, states, and rhythms from the choreographic methodology and conceptual underbelly inspiring Saint Genet's newest work Promised Ends: The Slow Arrow of Sorrow and Madness. Assisted by Lavinia Vago (Saint Genet | RUBBERBANDance Group | Kate Wallich + the YC) the class will culminate in learning movement material from the opus. A kinetic language that draws on durative movements to excavate the body's potential ability to articulate with virtuosity and power, subtlety and softness. While we attune to compositional perspectives between the individual and the communal.
MATT DREWS 
is a movement artist who oscillates between the realms of dance, yoga + performance. His creative roles aqueous as choreographer, producer, performer + teacher. He facilitates states of experience for bodies to investigate movement with a heightened lens toward healing, presence + ritual. He studied at Naropa University + holds a BFA in Dance from Cornish College of the Arts. His work has been produced at Donau Festival (Austria), Decibel Electronic Music Festival, On the Boards + Velocity Dance Center. He has collaborated with Ate9 dANCE cOMPANY, tEEth Performance, Saint Genet, Kate Wallich + the YC, The Pendleton House + Modern Recollections. He is currently choreographing an operatic work for Saint Genet, co-presented by 
Wiener Festwochen
 (Vienna) and 
Holland Festival
 (Amsterdam). 
www.mattdrews.com 
PRESS
Confronting the Intangible
 – City Arts, December 24th, 2015
Photo by David Višnjić – "Frail Affinities" by Saint Genet – Donau Festival 2016.
MASTER CLASS SERIES: BELLINGHAM REPERTORY DANCE
SAT APR 8 / 2:30-4PM
Velocity Founders Studio 1621 12th Ave
$15 / $12 MVP each class
cash/check/class card
Join Bellingham Repertory dancer Alethea Alexander for a squishy, expansive exploration of contemporary technique and repertory. Inspired by the breadth of styles and vocabulary explored in the company's national survey of current dance makers, we will explore contemporary approaches to spirals, space, focus, sensation and reach.
Alethea Alexander is an M.F.A. candidate in Dance at the University of Washington and has been a member of BRD for four seasons. She is constantly examining the social and political practices that are embodied in dance culture, and how those trends are expressed in studio communities and within each individual.
Bellingham Repertory Dance is a collective of highly accomplished performers sourcing original and repertory works from accross the U.S. Commissioning local work for over a decade, they have supported Seattle choreographers by presenting vibrant, high-quality dance from local artists to our regional community.
See Bellingham Repertory Dance's "no such place" at Velocity Dance Center, April 7 + 8, 8pm. MORE INFO.
Inspired (strategies for improvisation)
facilitated by Syniva Whitney
6pm-7:30pm / Wednesdays
January 18th-May 31st 2017 at
Studio Current 1100 E. Pike ST, Seattle WA 98112Cost :$10 per class, cash check or card accepted
class passes available: 5 classes for $40, 10 classes for $80This weekly dance class guided by Syniva Whitney offers the chance to explore a variety of improvisation styles and methods. We will investigate the concepts and techniques developed by different choreographers and artists that I am inspired by as well as my own personal methods. This is intended to be a safe space…a space to challenge yourself, dance with others, experiment and/or move your body for fun. An all abilities movement class that values unique approaches, open mindedness and play. 
www.syniva.weebly.com
Contact: 
synivawhitney@gmail.com
Class Exchange Workshops
A Co-op of skilled movers sharing techniques and training with working dance professionals. Our aim is to build community and safe space for emerging educators via peer learning experiences keeping dance class accessible/affordable. Class Exchange meets Mondays 10:00am-11:30am at Fremont Abbey Arts Center. All teaching artists are volunteers. $3-$5 donations for their support are much appreciated. More information on Facebook!
Spectrum Dance Summer Intensives: Ages 12 – 22
Intermediate/Advanced Summer Intensives
July 10–28, 2017 • 11:30-4:30pm Ages 12-16 (Intermediate Levels) Ages 14-22 (Advanced Levels)
The School of Spectrum Dance Theater's Summer Intensive is aimed at nurturing the developing dance student. This three-week program is designed to foster a deeper understanding and rapid growth of the classical and contemporary techniques most sought after in today's concert dance artist. Classes focus on the bedrock of technical forms including Ballet, Graham, Horton, and Byrd, while offering augmented training in World Dance forms, Jazz, and Pilates.
The Donald Byrd Workshop and Company Audition
Donald Byrd is an internationally recognized artistic leader in the world of contemporary dance: both as a maker of dances and as Artistic Director of the renowned Spectrum Dance Theater. The Donald Byrd Workshop provides a unique opportunity for preprofessional dancers to work directly with one of this generations most dynamic and provocative choreographic talents.
The workshop is structured as a professional, rigorous and intensive developmental process. Many of Spectrum Dance Theater's past and current professional company members have participated in the Donald Byrd Workshop. Mr. Byrd's aesthetic stresses a free torso infused with flexibility and strength. The technical element of the workshop is designed to focus on crucial elements of movement, including speed, physical awareness, strength, and flexibility. With this approach, artists attain a heightened level of control of the visual, emotional and physical impact of their movement.
August 7–18, 2017 11am – 4pm ADVANCED: Ages 16+ INTERMEDIATE: Ages 14 – 22
Professional Company Audition: Saturday, August 19: Time 3:00pm Non-refundable audition fee: $20.
Register on-line or call 206.325.4161
Evergreen City Ballet Summer Intensive Early Bird Special!
Evergreen City Ballet is offering a 10% discount for students who sign up for the
Summer Intensive between now and April 15th!
Use code earlybird in the online registration checkout page.
Don't miss this incredible program and don't miss these savings!
Evergreen City Ballet's Summer Intensive offers the training that all professional companies are looking for in their dancers. Our affordable program, in addition to the professionalism of our instructors will allow every dancer to acheive their highest potential.
| | |
| --- | --- |
| Session One: June 26 – July 14, 2017 | Session Two: July 17 – August 4, 2017 |
| Monday – Friday 9am – 4:30pm | Monday – Friday 9am – 4:30pm |
| Pre-Intermediate hours are 11am-3pm | Pre-Intermediate hours are 11am-3pm |
Auditions:
Held at Evergreen City Ballet
Any Saturday class 11am – 1pm
(excluding: March 18 and April 15)
Arrive 30 minutes early to check in, audition fee: $25
Please see our website for more information @ evergreencityballet.org
Auditions/Performance Work
Open Audition and Casting Call: Mother Tongue
Join Mother Tongue for this open audition/casting call taking place Sunday 4/2, 1-4pm at Studio Current.
A section of our piece <sic>  is showing at this year's North West New Works Festival at On the Boards in Seattle. We seek adventurous players of all ages, genders, and from all walks of life for small group sections. No dance or acting experience required, but it may be helpful.
Show dates are June 16-18. We ask that you be available May 14 12-12:30pm, June 13 12-6pm, June 15 6-10pm, and Wednesdays 6-8pm 4/19, 4/26 and 5/10,5/17,5/31 and 6/7. There may be some optional rehearsal times during our residency at OtB May 22-26.
Performance stipend is $100-$150. If we are able to raise more money this figure will go up.
Audition for Dancers: inlay dance
Audition for the first inlay dance performance! Join us in Velocity's Kawasaki studio on Saturday, April 15.

-Please bring a resume if you have one, or email to inlaydance@gmail.com.
-Audition is free with a suggested donation of $5.
-Show is September 8-10 at Velocity Dance Center. Tech/dress is September 7.
Can't make it? Send a video audition to inlaydance@gmail.com
Choreographers include co-artistic directors Hailey Burt and Siena Dumas, and to be announced!
RSVP to the Facebook event here.
CALL TO CHOREOGRAPHERS / DANCE MAKERS / MOVEMENT ARTISTS!
I am embarking on a new project meant to give exposure, create connections, and aid in educating dancers and non-dancers alike through a new web portal; which I hope to one day lead to printed materials as well. I am seeking persons at all stages of their career; emerging, established, and mid-career. I am also open to speaking with dancers, directors, curators, critics, and educators whom don't consider themselves "choreographers".
Email me at xav.vandermay@gmail.com to become a part of this exciting new project with subject line "Dance Creatives". Thank you!
Teaching Positions
The Dance School in Everett is Hiring!
We are a community sponsored, non competitive, inclusive school in downtown Everett. We offer classes for all ages and all abilities. This coming year we are planning new things for our students to include Master classes, a Spring Intensive and more performance opportunities.We teach:
BalletLyrical
Jazz
Tap
Hip Hop
Modern
Contemporary
Dance for Theater
Sense and the Senses (Sensory Integration)
We require:
BFA or equivalent and certificate of training if applying for specialty programs such as the Sense and the Senses.
Recent headshot,
cover letter
 resume
CRESCENDO DANCE ACADEMY SEEKING DANCE FACULTY
Crescendo Dance Academy is a brand new premier dance studio in Bellevue, seeking experienced instructors to join us on our long-term dance journey! Our vision is to create a safe space for dancers of all ages to train, develop, stay in shape, and work hard! We offer classes for all ages (18 months to adult), as well as summer camp programs for ages 3-18.
We are looking for instructors in the following styles of dance and fitness: classical ballet, jazz, tap, MixxedFit, yoga, and barre, who's also willing to do light administrative work. Part-time afternoon/evening and weekend availability preferred.
Please send your resume and cover letter to info@crescendodanceacademy.com.
Glass House Dance Seeks Instructors
We are seeking experienced instructors with unique and organic artistries & pedagogies! Inviting resumes from instructors of ALL genres/disciplines. Pay DOE.
Evergreen City Ballet Seeks Creative Movement and Ballet Instructor
Evergreen City Ballet a not-for-profit organization seeks to hire an instructor for the following classes on Saturdays beginningOctober 1st.
Classes will be held at our satellite location, the Stroum Jewish Community Center: 3801 East Mercer Way, Mercer Island, WA 98040
8:00 — 8:45 Mommy and Me
9:00 — 9:45 Creative Movement for ages: 3, 4, 5
10:00 — 11:00 Ballet Basics for ages: 6, 7, 8
Experienced teachers preferred, compensation depends on experience.
To apply please submit a cover letter and resume to elizabeth@evergreencityballet.org
Seeking Experienced Tap Teacher
Bainbridge Dance Center, a pre-professional school of committed dancers and teachers, is looking for a Tap Teacher experienced in levels ll through Vll.
Day: Thursdays beginning right away and going through June.
Pay commensurate with experience ($35-$40) and ferry expense is covered.
If you would like more information please email:
mail@bainbridgedancecenter.com
Other Employment
SeattleDances Communications Intern
SeattleDances is Seattle's link to all things dance.  Through exclusive previews, engaging editorials, and timely reviews, SeattleDances tracks the pulse of the Seattle dance scene.
SeattleDances is currently looking for a part-time computer savvy, detail oriented Communications Intern to join our administrative team!
Qualifications:
Excellent interpersonal, oral, and written communication skills
Ability to handle competing priorities effectively and within established timeframes
Ability to work independently and part of a team
Working knowledge of WordPress.com, MailChimp, Facebook, Instagram, and Twitter is a plus, but we are willing to train these skills as well.
Essential Duties and Responsibilities:
Update and manage SeattleDances Callboard and Calendar with entries from the community
Coordinate with Communications and Social Media Manager about all posts
Draft and publish social media posts consistent with SeattleDances voice
In coordination with SeattleDances Editors update monthly newsletter
Share upcoming events on local blogs and online community calendars
Schedule is flexible: 3-8 hours a week depending on Seattle performance schedule
Internship is unpaid, but includes valuable non-profit experience and admission to all SeattleDances' events.
Choreographic Opportunities
CALL FOR CHOREOGRAPHERS: MEN IN DANCE
CALL FOR CHOREOGRAPHERS 2017 Adjudicated Showcase
APPLICATION DEADLINE IS APRIL 30th 2017
Our mission​ is to create performance opportunities for men of the dance community, whether aspirants or veterans; to encourage male and female choreographers to create dynamic work for male dancers; to provide our audiences with exceptional and diverse high quality performances. To these ends we invite Emerging and Developing Choreographers​ who have not​ been produced by MID between the years of 2012 through 2016 to submit proposals for an Adjudicated Showcase.
● Male AND female choreographers are welcomed. All performers must be male.
● Three performances to be held on October 6 (evening show) and October 7 (matinee and evening show),​ ​2017​ at Velocity Dance Center​.
● Five choreographers will be selected. Each choreographer will receive a $250 stipend, and at least ONE ARTIST will be invited to participate in the 2018 Festival of MEN IN DANCE.
● All disciplines of dance are encouraged to apply: Ballet, Hip Hop, Jazz, Modern, Musical Theater, Circus Arts, etc. (No tap or Aerial work allowed at the venue)
● Works ​should be not longer than 10 minutes and have a minimum of two dancers.
● Following the the two evening shows, act two will feature a hosted critique session from a panel of established Seattle dance artists along with written responses from the audience. The matinee will have a hosted informal Q&A session with the audience and choreographers.
Please submit:​ Description of the proposed piece, current resume, and an unedited sample of three minutes or more of your choreography via online web link.
Send applications to: MenInDance@hotmail.com
Or mail to: Men in Dance P.O. Box 65193 Shoreline, WA 98155
Call for Submissions: Cafe Racer Third Thursdays
Calling all actors, film makers, musicians, theatre makers, and dancers: Are you working on a piece and ready for an audience? I curate the third Thursday's at Cafe Racer in Ravenna. I'm looking to showcase a variety of talent each month. My mission is to cultivate creative community and support new works coming from PNW artists. You'd have 30 minutes to present your work, a small stage, and a captive audience! Send an email introduction and what you'd like to present to jennylittlefield@gmail.com or private message.
NORTHWEST FILM FORUM CALL FOR SUBMISSIONS
Northwest Film Forum is now accepting entries for the 20th Local Sightings Film Festival (September 22 – 30, 2017).
Every year, Local Sightings showcases the films and filmmakers of the Pacific Northwest. All types of moving image media are eligible; projects must be finished within the last 18 months, and the filmmaker(s) must be based in Washington, Oregon, Alaska, Idaho, Montana, British Columbia, or the Yukon Territories. The 20th edition will feature special events and retrospectives celebrating the last 20 years of Pacific Northwest film.
The 2016 edition of the festival featured 100 Pacific Northwest films, web series, music videos, and VR projects. 50% of the films in the program were made by women.
Local Sightings is programmed via a competitive selection process, and Northwest Film Forum awards juried prizes at the festival to local filmmakers, that include cash grants, additional screening opportunities and in-kind post-production services and gear access.
Festival film submission forms must be completed online; the submission fee is $15, and film submissions are due by June 13th.
Find out more about Northwest Film Forum, Local Sightings, and how to submit atlocalsightings.org.
Further questions about the festival and submissions can be directed to localsightings@nwfilmforum.org.
Documentary filmmakers are also invited to apply for a new film fellowship. For more information, click here.
Mana Contemporary Body + Camera Film Festival
Mana Contemporary Chicago, in collaboration with Chicago Dancemakers Forum and montom arts, is accepting entries for the first annual Mana Contemporary  Body + Camera Film Festival.
This dynamic new festival celebrates the intersection between the moving body and the moving image, focusing on risk-taking and independent artists, with contemporary, experimental projects that push traditional mediums to their edge.
The festival encourages submissions including––but not limited to––the following categories: contemporary dance and performance film, installation, interactive technology, interactive live performance, animation, non-dance choreography, and documentary.
The festival is also accepting student entries for projects made by artists under 18 years of age.
Entries will be reviewed by an expert panel selected by Chicago Dancemakers Forum and Mana Contemporary. They will be evaluated on the portrayal of artistic risk and rigor; fortitude in expanding the conversation amongst mediums; and within the context of curating a festival with a broad spectrum of diverse creative voices.
Selected projects will be screened and exhibited as part of a weekend-long event, with associated programming including talks, panels, live performance, and social events. The inaugural festival will premiere at Mana Contemporary Chicago in Spring 2017 (May 21-May 22, 2017) and Mana Contemporary, Jersey City during Fall 2017 (Date TBD)
Events Etc.
OPEN MIC PERFORMANCE NIGHT. For artists experimenting in any genre. For those unafraid to fail.
COME SHOW: A sketch, a task, a situation, a work in-the-works. You have five minutes or less to take a risk.
SIGN-UP
  Arrive at 9:30PM to sign up. You can also email 
gold@velocitydancecenter.org
 on the day of.
FOOD
  Bring something to share if you'd like.
BOOZE
  Available at the bar.
Velocity Founders Theater 1621 12th Ave
CONTACT gold@velocitydancecenter.org
FREE | 3rd Tuesdays |  7:30 signups, 8:00 start |  All ages, PG13, mostly seated |  All performance art forms welcome.  Music, poetry, dance, more.  Unplugged, no PA, in the Abbey Great Hall.  Original music & art only please, no covers unless in the public domain. See Facebook Group for info.
This Open Arts Mic is here to help develop an artful community and increase quality of performance here in Seattle.  Please come expecting a supportive audience and a quiet respectful experience. No rock star attitudes allowed.
Emerald City Contra Dance
Every Friday at the Phinney Neighborhood Center
6532 Phinney N, Seattle, in the "Community Hall"
(brick building off lower parking lot, see web page for a map)
Dance from 7:30pm to 10:00pm, beginner's workshop at 7:00.
$8 General Admission; $7 Seniors, PNA members,
SFS members; $5 Students.
Info: 206-440-9839 or emeraldcitycontra@pobox.com or
http://seattledance.org/contra/emerald.city.html
All dances taught.
No partner necessary.
Light, comfortable clothing recommended.
Please do not wear cologne, perfume, oils, powders or other scented products. Thanks!
SEATTLE DANCE MEDICINE
Free Injury Screening Clinic
Open to dancers of any style, level, or technique
Clinics are held the 2nd Sunday of each month / 2-5pm
New visits and follow-up appointments available. Appointments must be made in advance at
www.dancindoc.com/freeclinic
GroupHealth Capitol Hill Campus
Physical Therapy Gym
201 16th Ave E
Seattle, WA 98112
*Enter at Urgent Care at 16th and E Thomas St*
About the clinic:
Our clinic is designed to provide FREE screening evaluations for dance-related injuries. We take a team-based approach in caring for the local dance community, and understand the complex needs of injured dancers. We will do our best to address all your needs in clinic, but can also assist with referrals, if necessary.
Dancer's Mat Pilates
Join us Saturdays at noon for "Dancer's Mat" at Atlas Pilates! Dancer's Mat is a classical Pilates class geared specifically towards the needs of professional dancers, including building increased strength, functional flexibility, injury prevention, and body control. Intimate class size of 3-5 people ensures personalized instruction and results. Classes are 50 minutes long and priced at $20+tax. Email service@atlaspilates.com to sign up today!
Space Available
Rent Rehearsal Space in Greenwood
American Dance Institute is now offering a Professional Dance Artist Rehearsal Rental Discount!
Cost: ($200 key deposit if renting during off hours)
Private Rehearsal: $25/hour
Company Rehearsal: $35/hour
Studio and Theatre Details:
Studio 1: 8001 Greenwood Ave N
Studio 2: 8007 Greenwood Ave N
Seattle, WA 98103
To reserve space, or for more info, contact Amanda Summers, Office Manager at: (206) 783 – 0755 or info@americandanceinstitute.com
North Seattle Dance Studio(350sqft) for rent
Price for rehearsal and practice
1 hour : $15
2 hours : $25
3 hours : $35
4 hours : $40
Price for workshop, class or lesson
1 hour : $20
2 hours : $30
3 hours : $40
4 hours : $45
Time : Mon – Sun 8 AM – 10 PM
Subject to availability
Photos and more info available here
Contact to hitomih30@hotmail.com / 206-251-1779
Renton Rehearsal Space
Two studio spaces available to rent at Spotlight Dance & Performing Arts Center in Renton for one time or ongoing regular use. Both studios equipped with sprung floor, marley, mirrors, barres, cd player with ipod docking station and audio cable for other devices. Space may be rented out for dance classes, workshops, private lessons, auditions, photo shoots, rehearsals, pilates, yoga, karate, zumba, etc. Yellow studio is approximately 700 sq ft and pink studio approximately 1200 sq ft. Discounts are available for renters interested in an ongoing weekly rental. Contact rentals@spotlightdance.net or425.241.3388 for more information.
AFFORDABLE RENTAL SPACE AT VELOCITY
Dance Artist rehearsals start as low as $11/hr. Easy online booking!
Velocity offers beautiful, clean, and low cost rehearsal and performance space. Our studios and theater are available to rent for rehearsals, workshops and performances and for weddings, receptions, and other community events.
Founders Studio + Theater: 2,400 square feet, hardwood floors, skylights + mirrors
Kawasaki Studio: 1,225 square feet, mirrors, large windows, skylights + a sprung floor with Marley
Steward Studio: 800 square feet, mirrors, large windows + a sprung floor with Marley
To learn more about Studio Rentals click here >>

For more information about renting Velocity's Founders Theater click here >>
Spacefinder Seattle
Spacefinder Seattle is a matchmaking tool for artists and artspaces.
Artists: Whether you're looking for creative maker-spaces such as rehearsal rooms or painting studios, or presentation spaces such as black-box theaters or galleries, or event spaces, or culinary art space, or meeting space, or classrooms, or even raw warehouses or empty storefronts, then you've come to the right place.
Venues: Whether you're full to capacity with rentals and simply want to market your venue for future use, or you're looking for a new audience of artists and organizations who may not yet know about your spaces, you've come to the right place.
Spacefinder Seattle is a database of every rental space in the region (that we know of) that's available to artists and arts & cultural organizations. It's a way to discover spaces that might not already be on your radar, it's a way to cross-pollinate art disciplines (maybe the most appropriate rehearsal space for your project is an artist's studio?), and it's a way to help grease the wheels of our regional artspace marketplace.
Studio Blue Seattle
Dance, Performance, and Burlesque Studio in Central Seattle, we are the home of Miss Indigo Blue's Academy of Burlesque. Rental space for dancers, performers, instructors, gatherings, events, and meetings.
We have two spaces available for rental. Parking is available and the studio is easily accessible via the #7 bus.
LOWER STUDIO
850 sq. ft. raised hardwood floors with two walls of mirrors
8 foot ceiling
stereo system with CD and ipod/mP3 hookup
bathroom with shower
12 folding chairs
$20/hr
UPPER LOUNGE
350 sq. ft. hardwood floors with one wall of mirrors
7 foot ceiling
boom box with CD and ipod/mP3 hookup
brightly lit
bathroom
$15/hr